Policy, technology and funding are all converging to create a perfect storm of opportunity for California to take its pursuit of energy efficiency to a new level. Commissioner Andrew McAllister offers an overview. Click here.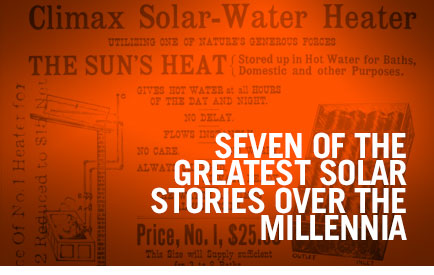 Many people believe that solar energy is a twentieth century phenomenon, untried and untested. In writing his book Let It Shine: The 6000-Year Story of Solar Energy, physicist John Perlin traces its origins to Neolithic times. Click here.



Is our current drought emergency really the result of unforeseen events, or a reflection of long-term inability to ensure that our water "spend" is based on known resources? An interview with Juliet Christian-Smith of the Union of Concerned Scientists. Click here.